---
Home School NYC
 Learning Resources + Virtual Trips
Let's give it up for the teachers!  Teachers had to adjust to working from home which can be difficult for such a hands-on job and parents can benefit from Learning Resources and Virtual Trips.  From what is seen in NYC, the teachers have stepped up and not allowed the pandemic to foil their lessons.  It has opened parents' eyes to all of the work teachers do in the classroom each day that isn't seen at home.  Writing the plans, gathering, and sharing the materials is just the tip of the iceberg.
How do you keep kids interested and engaged?
How do you explain the lessons in a way they can relate, understand, and absorb the knowledge?
Oof.  I don't know, so I spoke with someone who does…a friend, an expert, and an NYC Teacher.
While home-schooling, be mindful that kids learn by doing so let them experiment!  Your instinct may be telling you to jump in and give answers.  Instead, help your kids learn by giving them instructions and letting them find solutions on their own.  When they get frustrated – or you get frustrated – take a break.  Spending break time on-screen doesn't have to be mindless, check out Learning Resources and Virtual Trips below.  Educational help plus off-screen activities to help build confidence, and promote positive mental health.
List inspired by the team at RISE (Rockaway Initiative for Sustainability and Equity)!
Prefer to just recharge with crafts?  Ideas here!
---
Updates
NYC Schools are officially closed until the end of the school year, ending 06/26/2020.  All info can be found here.
Free Meals are available for Pick-Up, Monday through Friday.
Find your nearest meal location here or text

"NYCFOOD"

or

"COMIDA"

to 877-877
June and August 2020 Regents Exams are canceled.
SAT exams are canceled through August 2020, register for the next round of exams here.
NYC Playgrounds are closed to help slow the spread of the virus.
Regional Enrichment Centers are open for children of essential workers, see if you're eligible and find one near you here.
---
Mental Health
Child Mind Institute
Offering virtual services for all members of the family, plus Facebook Live video chats Daily from 10 am to 4:30 pm.
Crisis Text Line
Text "HOME" to 741741 to talk to someone immediately.  Check out the website for additional resources to help the family cope.
---
Tutoring + Libraries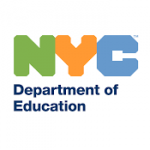 From Pre-K through High School!  Get help with schedules, instructions, and activities by Grade and Subject.  Sections for children with special needs, children who are multi-language learners, and children who are learning English.
Additional Resources section includes tons of links to books, magazines to keep your kids engaged in learning.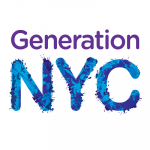 Children's Art Museum Tours, Storytime, and YMCA Family Fitness Classes are just a few of the resources here that are available virtually to all.  Also includes Practice SATs and other tests which are maybe not so "fun", but necessary!
Sorted by age from 0 to 24.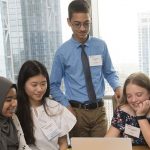 Here is a list of lesson plans, slides, and videos focusing on STEM to help students develop skills needed for the modern workforce.  Critical thinking and Leadership from Kindergarten to College Readiness.
Plus Math games, because who doesn't love games and math?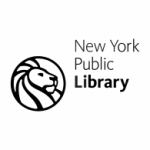 One-on-one tutors for all subjects including specialized topics like Calculus and Organic Chemistry!  Essay writing feedback and academic skills building – oh my!  For English learners too!  Daily in English and Spanish, from 2 pm to 11 pm.
An NYPL library card is needed to access these services.  All New York State residents are eligible, apply digitally here.
---
Reading Resources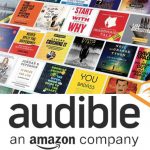 Harry Potter, Classic Fairy Tales, Winnie the Pooh, and Literature we should all know!  Available to stream in six languages on desktop, tablet, or smartphones.  Stream free with Audible as long as schools remain closed.
Stream and dream!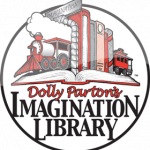 Say Goodnight with Dolly Parton as she reads through picks from her Imagination Library.  The videos feature Dolly reading and images from the books.  You can find the list of selected books in the link.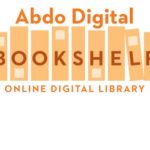 Free through June 2020.  Read-along books from beginner to middle school on a variety of subjects.  Includes some arts and crafts books, my favorite is the one on Origami!  I'd love to see some of your creations!
---
Learning Science + Math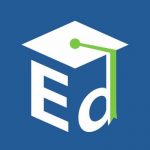 Science project ideas that kids can do at home.  From simply observing trees and leaves outside, to taking a closer look at salt and pepper.
Math at pre-school age can start by pairing socks…is that wrong?  We all need a little help sometimes!  Use coins to learn counting and values for older kids.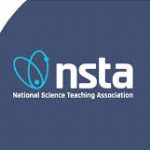 Science exists in our everyday lives, here are some tips on how to talk science with kids to help with comprehension.  Read through the tips then head to the numerous websites link for even more resources.
---
Virtual Trips + At Home Play

Tons of guides and videos for screen-free activities!  There's an at-home treasure hunt that helps with collaboration and reading skills, silly improv to build confidence, and tongue twisters to practice vocal dexterity (and laugh when inevitably you start making goofy sounds).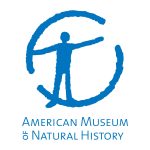 In partnership with Google Arts and Culture, you can virtually tour the Natural History Museum on your computer, tablet, or smartphone.
There are 3 special Online Exhibits, or you can tour the Permanent Collection and see the Blue Whale completely unobstructed.  Click on the Street View to get the full effect, it's almost like you're there!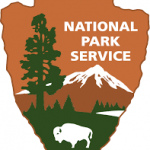 The park is currently closed to all visitors, but you can still visit Yellowstone virtually!
There is an introduction that explains how Old Faithful works and other science-y things.  As you scroll you'll get to an interactive 3D model to be virtually there!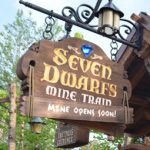 This link takes you to a YouTube video by Theme Park Reviews.  This family has been filming and posting for over 10 years!  The Seven Dwarfs is lots of fun for the whole family, there are more exciting coasters on their playlist too for older viewers.
---
eddys brand celebrates family and the spirit of connection and togetherness by creating essential garments for babies and toddlers, future big brothers and sisters, that can be passed down and are made to last through multiple rounds of grass stains, first teeth, and lots and lots of smiles.