Say hello to our 3 piece set…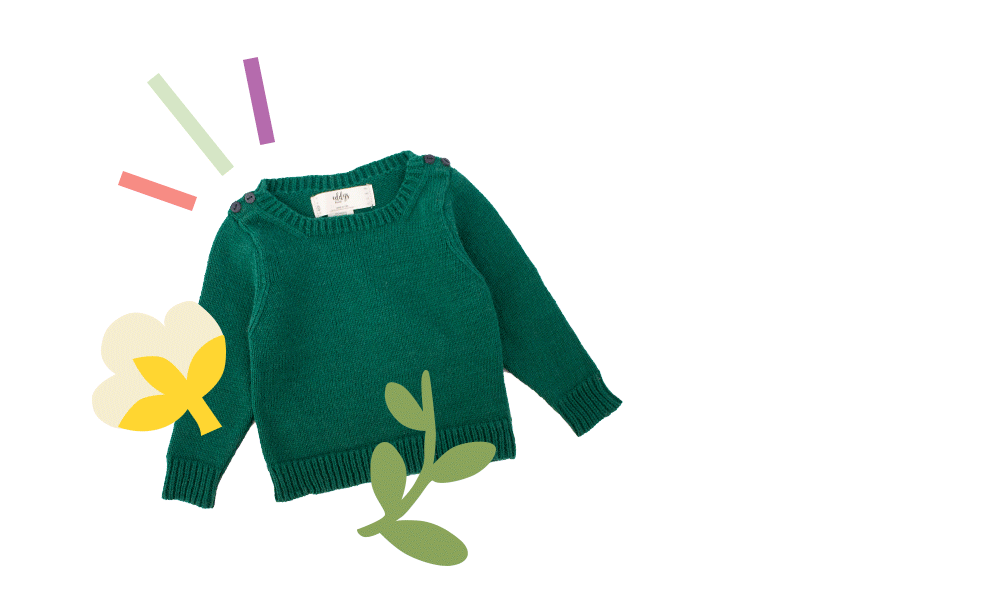 We want to give parents their time back by phasing out the task of shopping for kids countless times during the early years. Each eddys pack contains one pullover, one pant, and one beanie — now
available as a quarterly subscription. 
Our ethical baby and toddler clothing is made from second hand sweaters, unraveled and knit into essential sweater sets for kids.  No new cotton and no new plastic are used in our eco friendly manufacturing.  Our sustainable goals include low and on-demand production, in small batches and as they are ordered.  All our labor is done right here in the USA.  Learn more about eddys brand here.

Compare our slow fashion process to traditional fashion manufacturing here.
our pullovers, pants, and beanies are
Proud member of NYC Fair Trade Coalition!
The NYC Fair Trade Coalition is a grassroots organization that promotes fair trade businesses and retailers in New York City and educates consumers on the importance of fair trade. It partners with ethically-aligned businesses, retailers, NGOs, and citizens in New York City to host events and engage the public in dialogue. It offers its members advertising support through its social media channels, coordinates sales events, and fosters networking among ethical and fair trade businesses.