Carla, long story short.
This is me in my studio.  Posing of course, because if I was working that studio would be a disaster!  Those are real swatches for ethical and sustainable fashion for kids.  You can even see a sample hanging in the background.  I love using these colors because they're so timeless and can match with anything in your child's closet!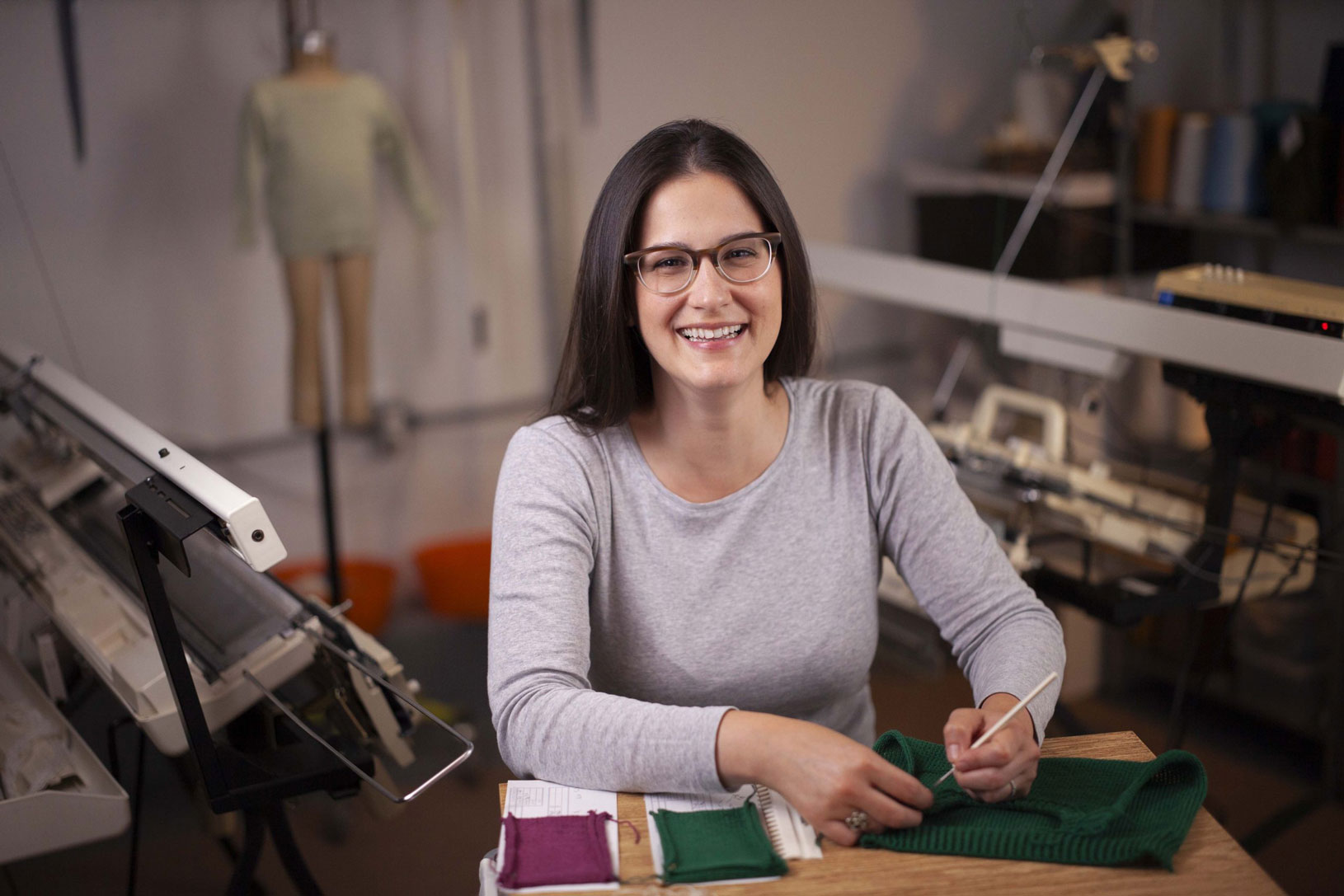 photo by Andrew @ Friendly Films
---
This is where I start.
I learned to knit sometime between collecting Polly Pockets and memorizing the Backstreet Boys lyrical library. I have been lucky enough to study fashion and enjoy a decade long career in fashion. However, I dance to my own beat, which is why I founded eddys! After working for companies that design and manufacture en mass for department stores and fast fashion retailers, I knew I needed to have a sustainable focus, creating something that would not contribute more waste.
In 2017 I dove into learning about sustainable fashion.  I had heard different terms as industry lingo, but what did it all mean?  Sustainable Fashion, Ethical Fashion, Fair Trade, Recycled, Upcycled, and the list goes on.  I realized that there is no right way to be sustainable, only options to be more sustainable.  I needed to find my why.
eddys brand launched in 2019 with the sustainable focus of reuse.  The idea that most necessary things already exist and we have to be creative on how to reuse to meet our needs.  I make ethical and sustainable fashion for kids from second-hand yarns and recycled plastic.
I'm most excited about the take-back program, where your child's outgrown clothing is collected — from any brand, including eddys — and donated to families in need. I have partnered with a company that donates items in good condition to children in need throughout the US.
I am an advocate for Fairtrade and living more sustainably overall, but I am most knowledgeable in fashion as that is where I have done the most damage.
#consistencychallenge: July 2020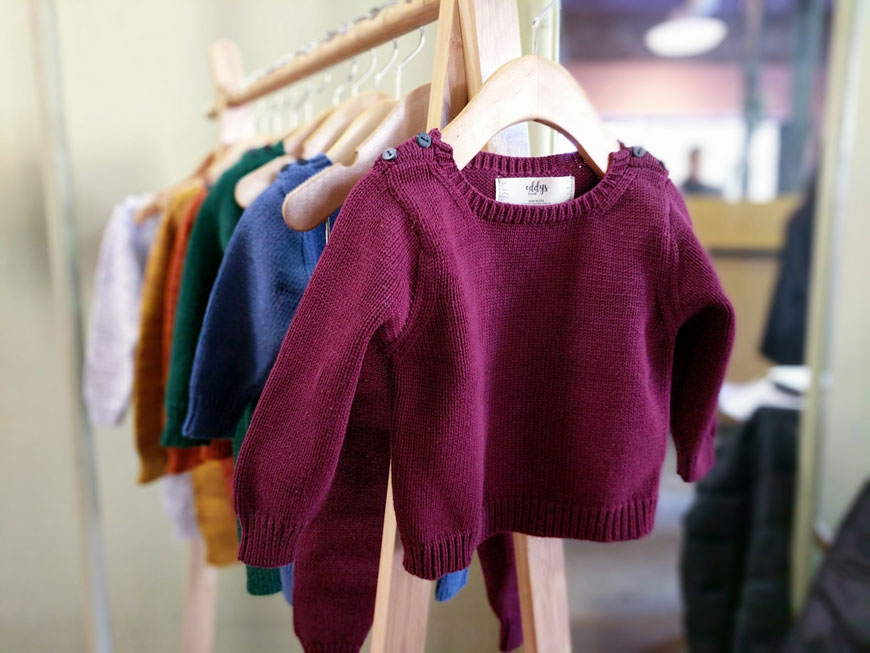 ---
eddys brand celebrates family and the spirit of connection and togetherness by creating essential garments for babies and toddlers, future big brothers and sisters, that can be passed down and are made to last through multiple rounds of grass stains, first teeth, and lots and lots of smiles.